ZOGE
Crafts and arts tents
A master handmade works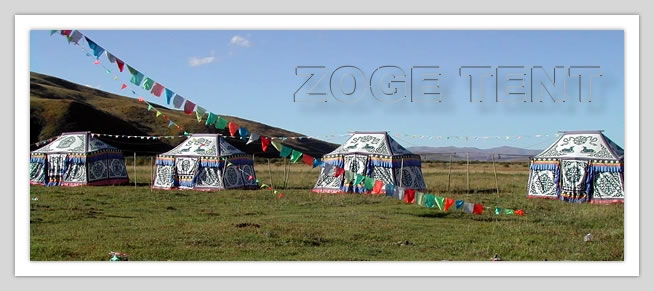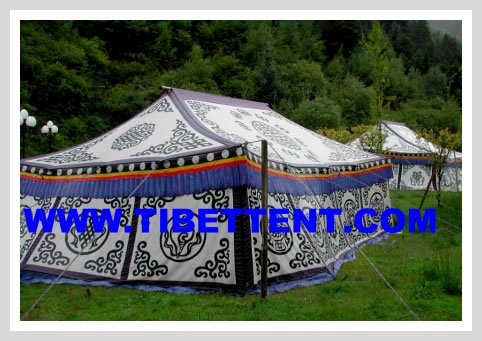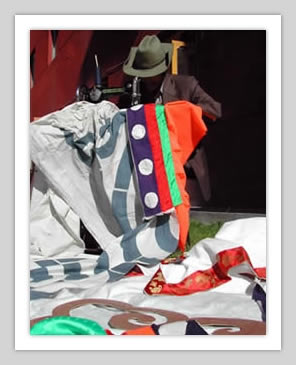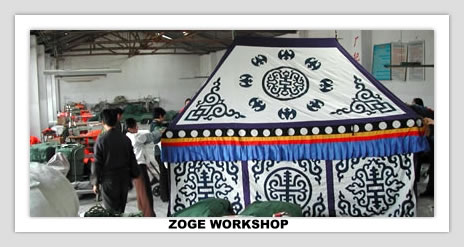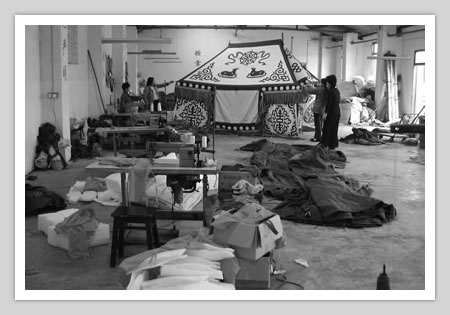 A nicety description for our Tibet tent-making is call fastening the tents by hands. this could make difference between A masterwork and normal production.ZOGE is make the very best Tibetan tents we can, with the best materials from local Tibetan cooperate partner, all our handmade Tibet tents is using tradition technique by handwork. Our Tibetan Tents master Garer-sang is making Tibetan tents for more than twenty years, all the auspicious original drawing on side wall is Design by ourselves we carry out all the man-made working in our own workshops.so we are able to guarantee each ZOGE Tibet tent is a work of handicraft art works.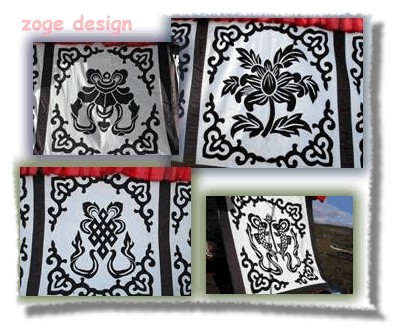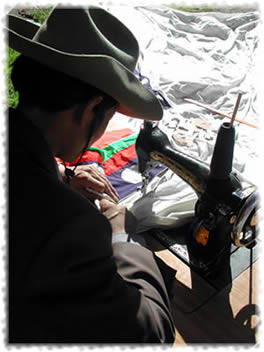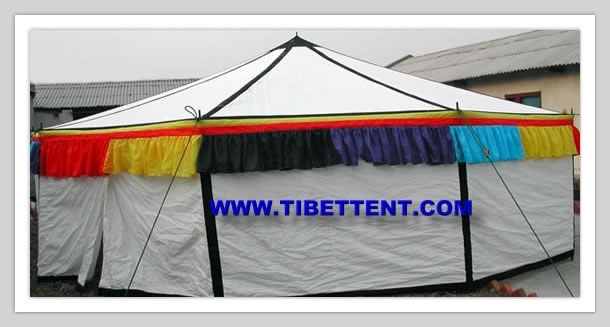 ZOGE screen printing we developed specifically for Tibetan tents and awnings in 1996 is maintain the high reputation in GANSHU tent craftwork industry.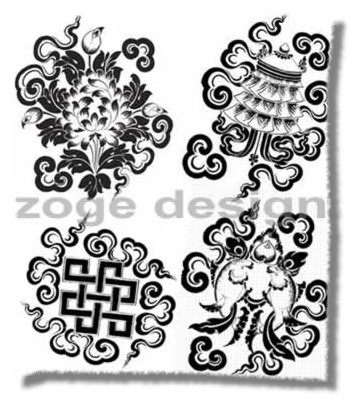 ZOGE Tibetan hand- paint tents design on side wallóby master Garer-sang.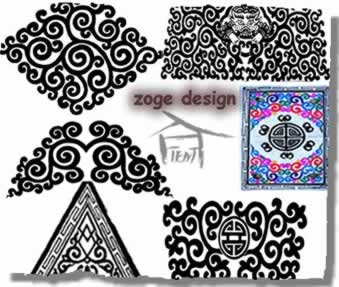 ZOGE Tibetan applique Tents with canvas in auspicious traditional black- blue design.with upward exclusive know-how to provide this unique folk craftwork, we are be proud of our team the first real traditional Tibetan tents provider through the internet in the world.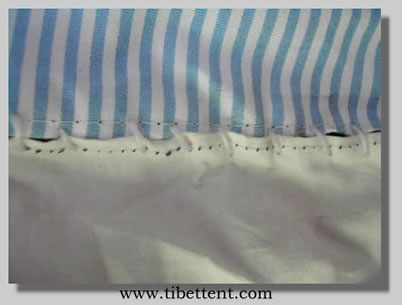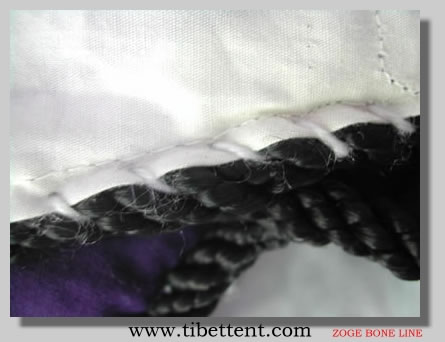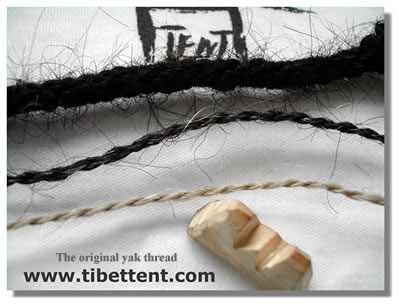 Tibetan Tents structure
Pole-supported tents are mainly frames in Tibetan Plateau as parts of nomadic cultures Mobility and practicality is a characteristic live art in harsh and inclement survival condition.The black yak- hair Nomad tents are call WA in Tibetan. the Tibetan tents we provide with auspicious design is call GE in Tibetan
.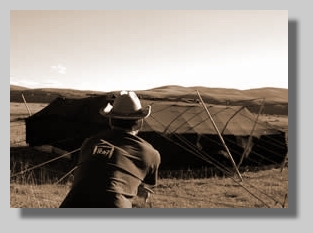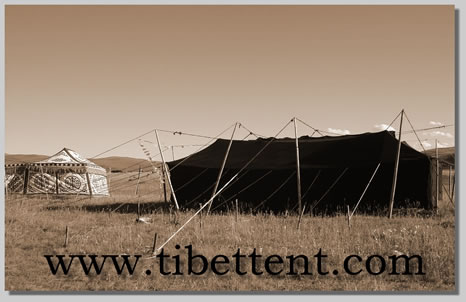 Tibetan Pole tents have one or more centre poles supporting the weight of the tent, the T frame on center tents have an overhead tensile strain supporting the tent weight, combine with the Side stakes Pole and ropes by connected the junction where the roof met the walls, which pulled the walls out and held the roof taut.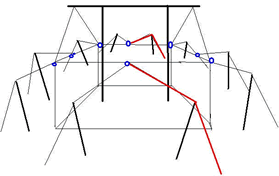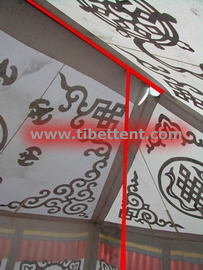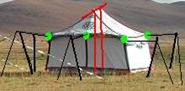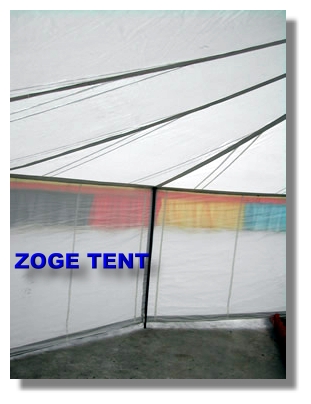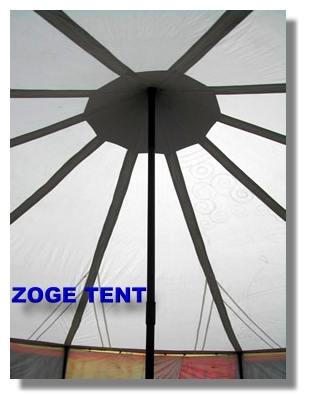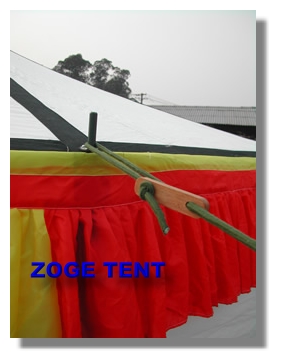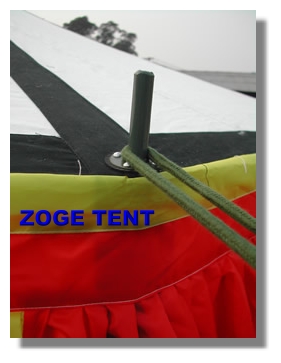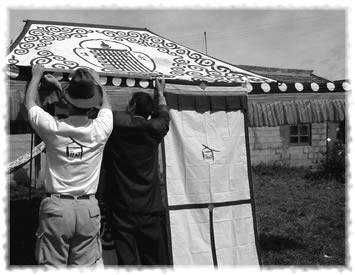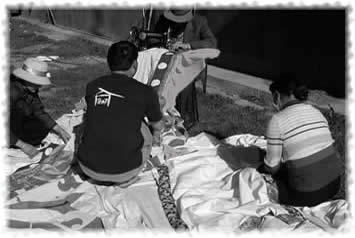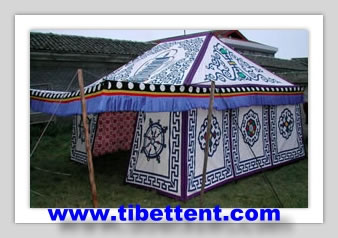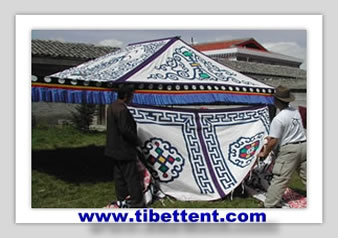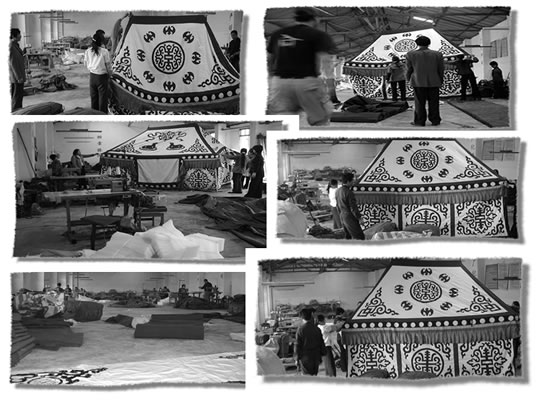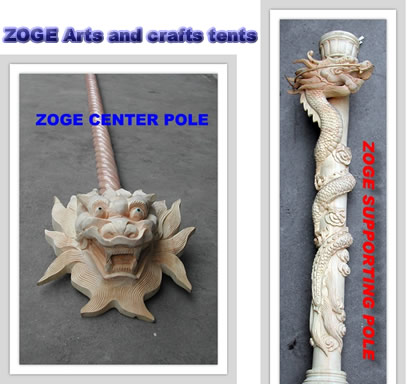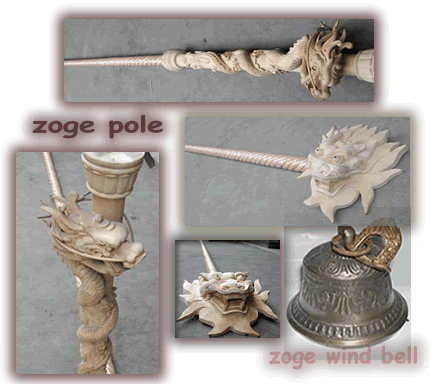 one center-crossbeam pole with woodcarving is supporting by indoor ZOGE woodcarving upstanding supports pole.specialties facture wind bell with 80percent yellow cuprum plus 20 percent silver for best native voice ,one or two hanging on woodcarving of crossbeam.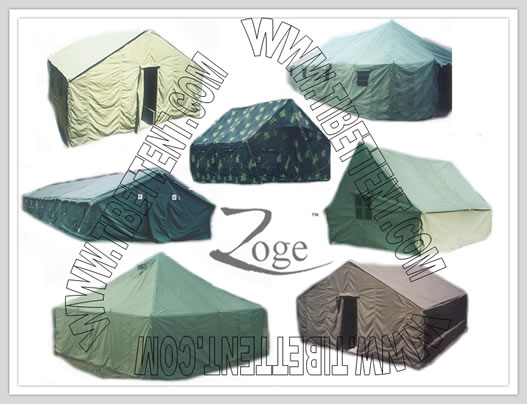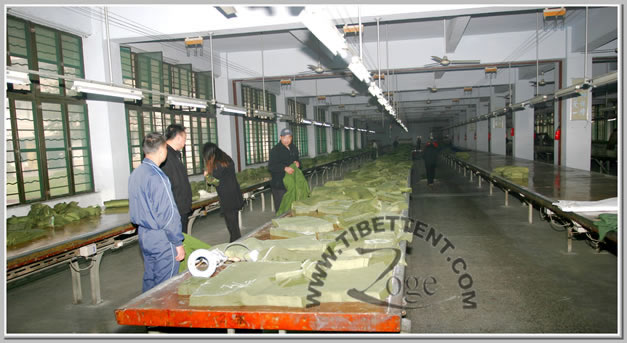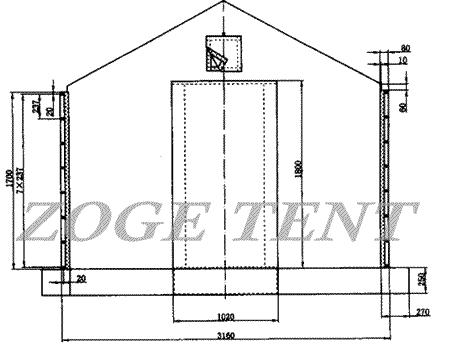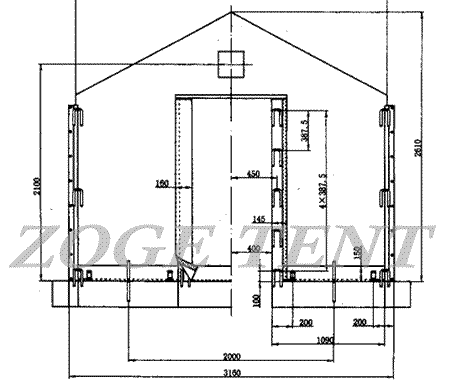 ZOGE industry custom design exploration and Army camping canvas cotton tents gallery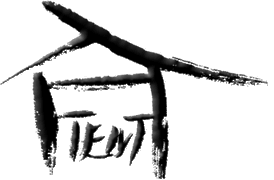 NOTE! Reproduction, also in any part in this web site, as well as duplication or spreading
by means of electronic media is only with written permission by the BA-XIANG Tibet-tent art studio